Year 10 Work Experience
Guidelines for Students and Families
The Turing School provides our Year 10 students with an one-week work experience placement opportunity, usually towards the end of March each academic year.
Students access their choice of industries by logging on to the council work experience web-site facility where students make three choices of placements they would like to consider, and list them in priority order 1-3. Our Work Experience Co-ordinator endeavours to obtain one the three choices. However, this is not always possible due to business capacity and fluctuating employer participation.
Students also have the option of finding their own placement, making their own enquiries with employers, and uploading details of this via the work experience link below. However, this is subject to employers having up to date Health and Safety, Employer's Liability Insurance and Covid measures being up-to-date.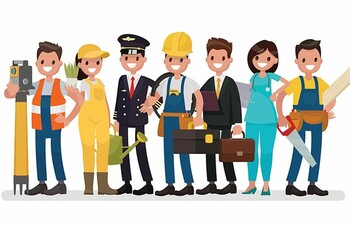 It may not be possible to place every student, and any student without a placement attends school as usual, with alternate work provided.
Students are able to log on and make their choices once usernames and passwords are available via:
https://aspire.eastsussex-brighton.org.uk/wexpupilchoiceslogin.aspx?aspirenetview=student
Students are encouraged to choose a placement within East Sussex, as any placements obtained outside East Sussex incur a health and safety assessment charge, which the school is unable to cover.
Diary Date:
Year 10 Block Work Experience (WEX) Week 2023 is 20-24 March 2023.
For any further assistance, please contact: stephanie.newton@swale.at
For more careers help and advice students and parents can also visit Careers East Sussex at https://www.careerseastsussex.co.uk/courses/full-time-courses