School Meals
With the new school year here, we have refreshed our school meal offering with a fresh line-up of new lunches.
All parents should now have received a Parent Pay letter, detailing how school meals will be paid for this year. We don't take cash at all in school, so parents must top up your child's ParentPay account online before they purchase food in school.
Please find below downloadable menu's for our food offering.
If you have any problems, please contact the school office or email:
Are you eligible for free school meals? Find out by going to the East Sussex County Council website, where you can download an application form and apply online.
https://www.eastsussex.gov.uk/educationandlearning/schools/school-life/meals/free/
Forms can also be picked up from the school reception.
Breakfast Club
We are pleased to offer our Breakfast Club to all students each morning from 7.30am to 8.15am. This is hosted in our school canteen and any students can come and get a lovely breakfast for free in a warm and safe environment.
We are working with the Magic Breakfast Company to make sure no child goes hungry. We offer a selection of cereals, toast, bagels, spreads, juices & milk.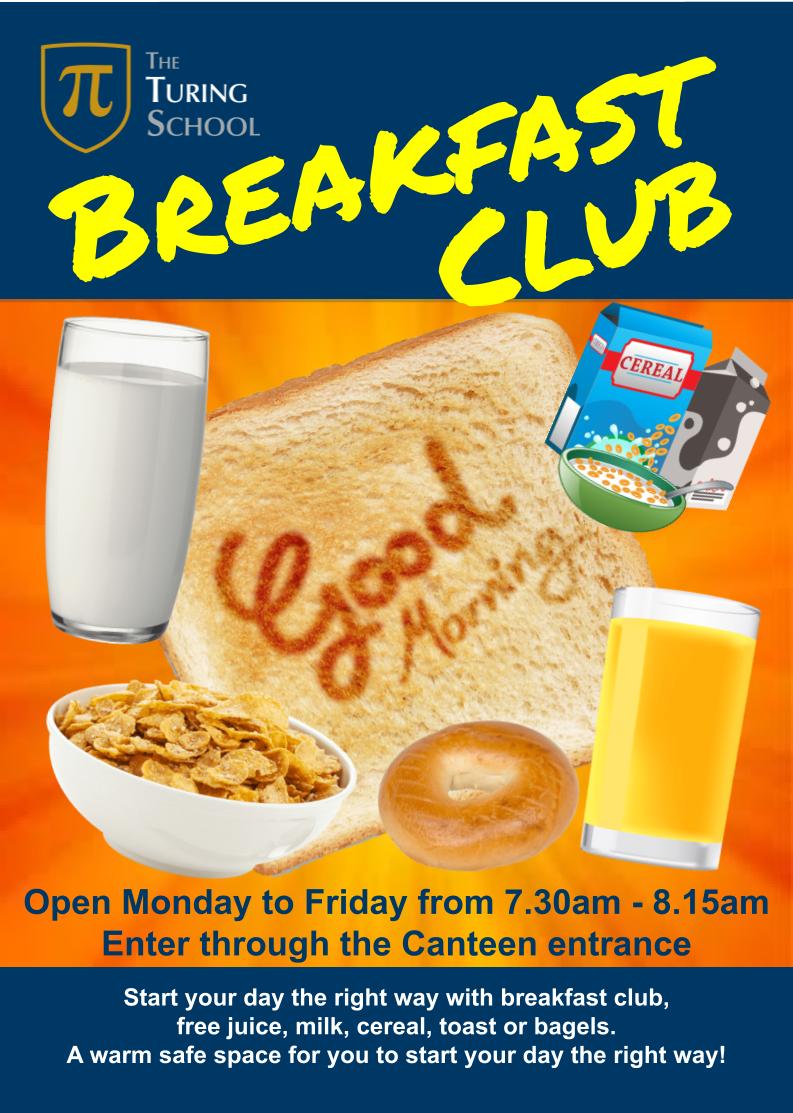 Allergy information on our food can be gained from our catering staff.