Careers Education
The Turing School Careers Lead: Dean Flynn
The Turing School Post 16 Lead: Stephanie Newton
In School Careers support and Guidance
At The Turing School, we recognise the importance of careers education for all students. The careers provision we offer seeks to deliver on the Department for Education Careers Statutory Guidance (January 2018). We work to achieve the 8 Gatsby Careers Benchmarks, which reflect international best practice, to improve careers provision.
In addition to our links with local universities, local businesses and the Careers and Enterprise Company, who regularly advise us as we work towards the Gatsby Benchmarks which set out best practices for all schools across the country. We are also supported by the DWP (Department for Work and Pensions) who deliver workshops to the students on important topics such as employability.
Within the school this year we will be launching our Careers Hub. Which will be a dedicated area focussing on careers which includes software and prospectuses.
Each year group have a clear Careers focusses which is delivered through lessons, assemblies, drop down days and Community hours to ensure we are preparing our students for life after school and so that they know who to go to for help and support.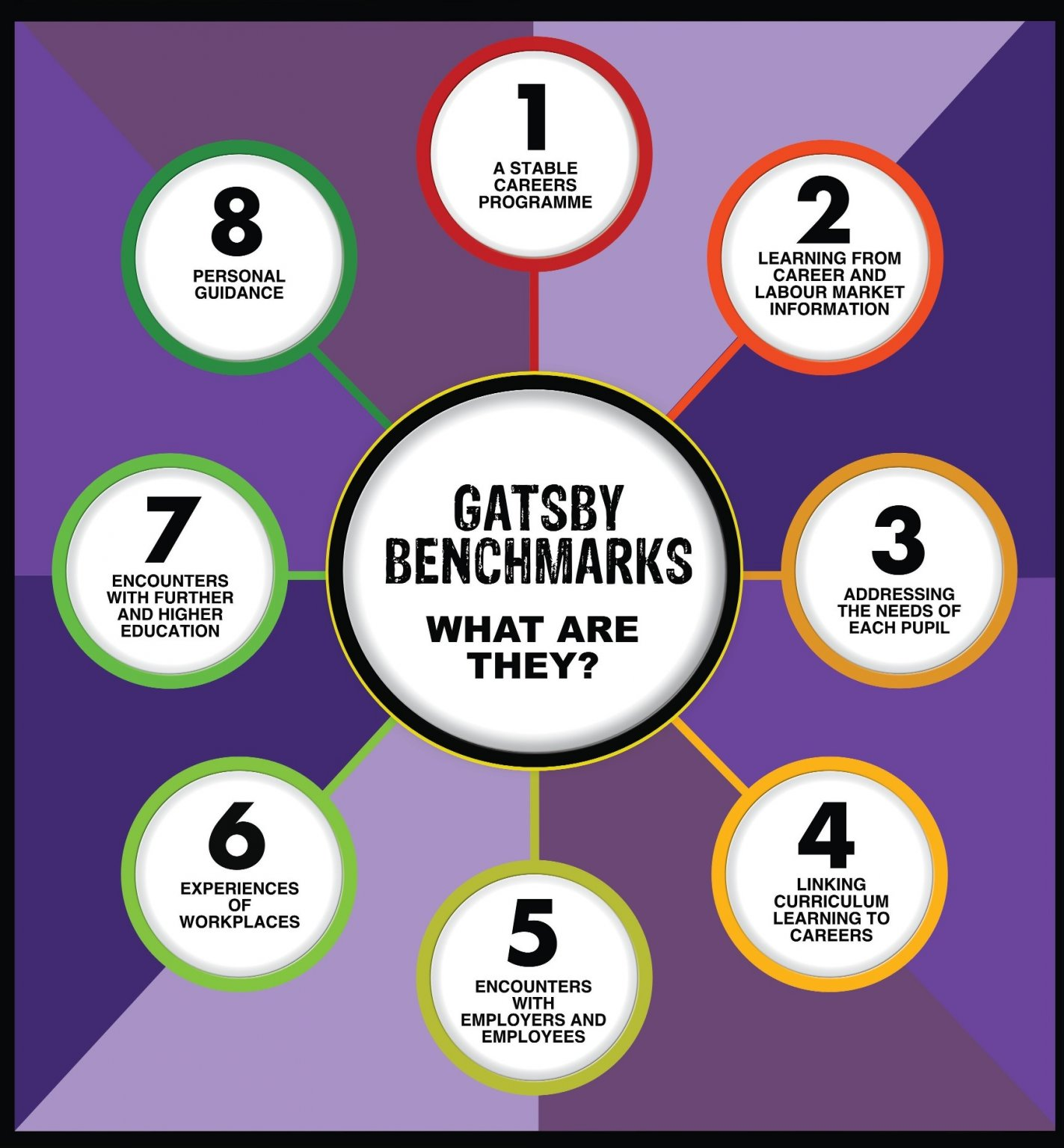 CEIAG Resources
The following web-sites are recommended for students, families and professionals working within education to support the development choices of young people seeking Careers Education Information & Guidance resources, in consideration for College and Apprenticeship Applications and beyond
Post 16 Transition Information
The Turing School students are encouraged to have high aspirations and are made aware of the wide range of Further Education College and/or Apprenticeships/Traineeships available to them. We work closely with many Post 16 providers, who all offer a vast range of courses covering varying levels of complexity, from BTEC vocational courses, to 'A' Levels.
Students access Post 16 Information, Advice and Guidance via our Careers Lead and Post 16 Coordinator on site, in addition to curriculum delivery via 'SPHERE' (PSHE) lessons across year groups; including Tutor Time delivery for our Year 11 students.
Post 16 providers are invited to host Assemblies during Term 1 and Term 2, in order to offer our students as wide a range as possible of Further Education opportunities. These coincide timely with Year 11 Further Education Applications, to support choices being made.
The Turing School also promotes Higher Education routes, via close relationships with both Sussex & Brighton Universities, via their 'Widening Participation Outreach Team Projects'. These enable staff, and Student Ambassadors from each University to visit our school, and work with our students on site, in addition to providing opportunities for our students to visit University campus sites directly.
For those students who are less sure about their 'next steps journey' after school, additional support is provided through 'YES', (Youth Employability Service), who support students continually throughout the academic year, offering group work sessions, and one-to-one support, which includes assistance, such as accompanying students to College interviews.
Key Dates
| | |
| --- | --- |
| Term 1 | Year 11 Post 16 Further Education Evening |
| | Further Education providers present Assemblies |
| | Post 16 Applications are made, currently via UCAS Progress |
| | Colleges host their Open Evenings and Open Days |
| | |
| --- | --- |
| Term 2 | Further Education provider Assemblies continue |
| | Colleges continue hosting Open Evenings and Open Days |
| | Further Education Applications continue, and interviews commence |
| | Year 11 Mock Exams |
| | |
| --- | --- |
| Term 3 | Further Education interviews continue |
| | Year 11 Mock Exams |
| | College Interviews continue |
| | |
| --- | --- |
| Term 4 | Conditional place offers are made to students from Post 16 providers and offers accepted |
| | Year 11 Post 16 Further Education Evening |
| | Year 11 Mock Exams |
| | |
| --- | --- |
| Term 5 | Additional intervention and revision sessions made available to Year 11 |
| | GCSE's commence mid-May |
| | |
| --- | --- |
| Term 6 | GCSE exams continue |